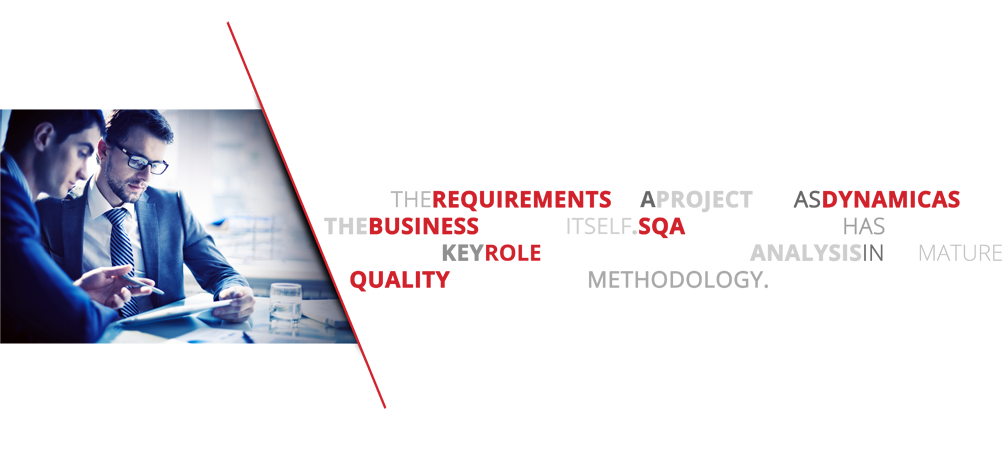 Identifying the requirements for a project is like laying the base for an architecture; the entire project's success or failure depends upon the quality of requirements. The role of requirements in a project begins with requirements identification and goes on during the entire project taking on various shapes and forms. That's why SQA Consultant has devoted key role to requirements analysis in its mature quality assurance methodology. Following are the major success factors in our requirements analysis process.
Requirements Identification and Validation
The first and foremost step in initiating a project is gathering requirements from key stakeholders and identifying their unreported requirements. Before a project's take off, we ensure the requirements gathered through various sources are valid and accurate.
Requirements Documentation
Streamlined documentation for each project phase goes a long way in keeping the project scope and timeline intact. Industry certification authorities also require standardized requirements documentation. With our proven requirements documentation practices you will get these and many other benefits resulting in a flawless project flow.
Requirements Change Management
Today the requirements of a project are as dynamic as the business world itself. Our requirements change management involves keeping all the stakeholders on the same page with timely communication and transparent work processes.